Promotions & featured products
See all the Royal Saunas Models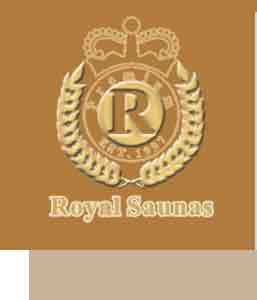 Royal Saunas health benefits
See all the health benefits of an infrared thermal system i
Detoxification , pain relief , weight loss , cardiovascular benefits , blood circulation ,chronic fatigue syndrome ,Metabolic changes , fighting the common cold ,Arthritis , elderly , collagen , join stifness , muscle spasms ,Neurological /pain relief ,endocrine system , respiratory,

support/Help information
Warranty , Frequently asked questions , troubleshooting ,precautions ,how do i use the sauna , Services and training ,Certified Used Saunas,Assembly info,Manual instructions Ready to buy? Related links with saunas Small business, Shopping help , info Shopping Shopping guarantee, View cart ,Open saved , Order status ,Returns policy Estimate shipping, Estimate leasing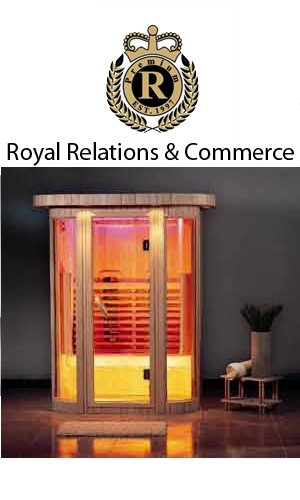 Medical Studies/Testimonials
Flickstein testimonial about the infrared heat and its health benefits to human body,Repeated Sauna Treatment Improves
Vascular Endothelial and Cardiac
Function in Patients With Chronic Heart Failure ,Repeated Thermal Therapy Improves
Impaired Vascular Endothelial Function
in Patients With Coronary Risk Factors, Clinical Implications of Thermal Therapy in Lifestyle-Related Diseases,Repeated Sauna Therapy Reduces Urinary 8-Epi-
Prostaglandin F2,Effects of Repeated Sauna Treatment on Ventricular
Arrhythmias in Patients With Chronic Heart Failure,Warming Up To Far-InfraRed,Bibliography , related links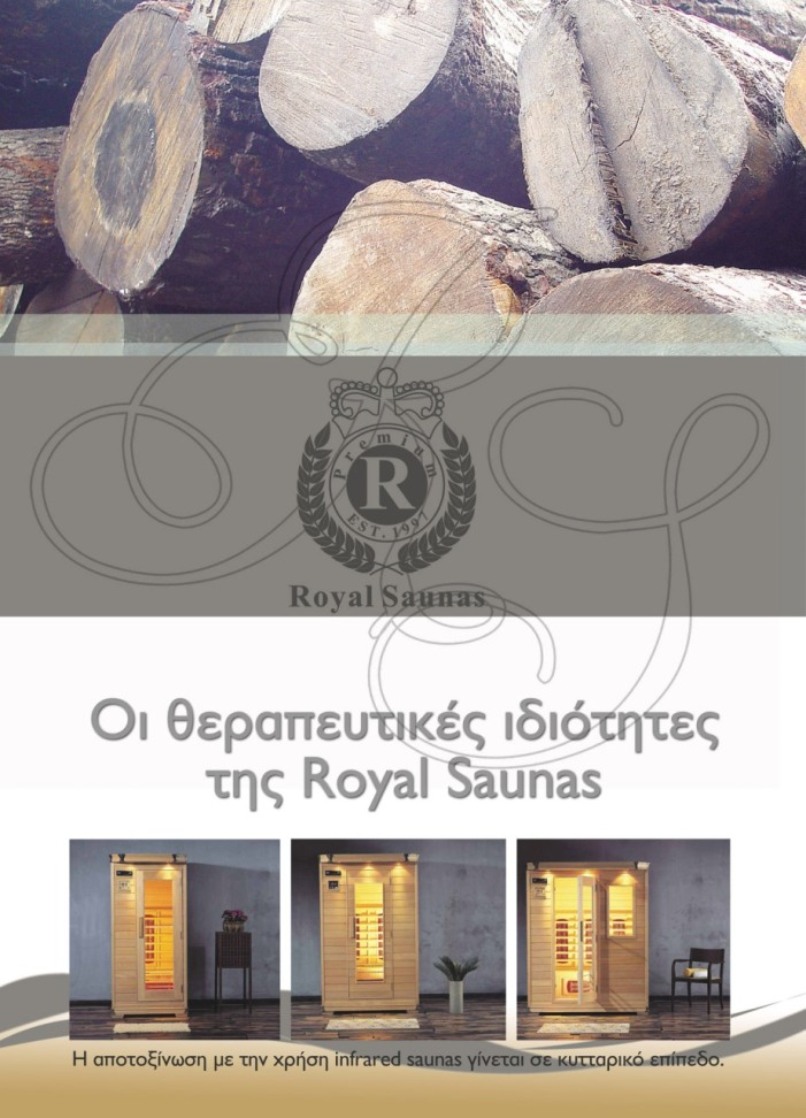 Royal Sauna RSC
Product Specifications
| | |
| --- | --- |
| Item No. | Royal-RSC(4 persons) |
| Dimension | 1550*1550*1940mm(w*d*h) |
| Power & Voltage | 2000W,220V, European plug |
| Unit Price | Euro ( Hemlock spruce) |
| Delivery terms | |
| MOQ | |
| Delivery time | 7-10 days |
| Loading Qty | |
| G.W./N.W. | |
| Certificates | CE, ROHS, ETL |
Warranty
2-years limited warranty on electrical, heater, cabinetry and stereo.
Main Components
12 pcs pre-wired ceramic infrared heaters
Interior digital control panel
1 backrest, 2 cup holders
Pre-wired interior and exterior lights
CD stereo AM/FM
Features
◆
Royal Saunas are constructed with hemlock spruce, a special kind of hard wood originally from an ancient forest in Burma.
◆ All wood panels of the products are 7mm thick, which will not change shape by humidity or hot temperature. And each wood is processed in the dry kiln for at least 20 days. Tongue & Groove Construction.
◆ Totally veneer, ploywood free.
◆ Pre-fabricated wall panels, painted with varnish outside, a kind of non-toxic clear paint.
◆ Quick & easy Installation with brass buckles that fasten every board easily together. Generally takes 15-30 minutes.
◆ Removable vent gives fresh air when enjoying sauna.
◆ Deluxe door with full length tempered glass window.
◆ Each 100% pure ceramic heater is made of organic clay ceramic and then glazed over to prevent moisture from affecting the ceramic.The concave design provides additional strength and has the added benefit of dispersing far-infrared energy evenly throughout the chamber.
◆ Interior digital control panel to adjust the time and temperature.
◆ Heat-proof CD Stereo AM/FM & 2 pre-wired hi-fi stereo speakers
◆ Pre-wired heaters and light for simple "plug-in" to control system
◆ Plug into household outlet, needn't any plumbing or additional wiring.
◆ UL listed power cable for safety and reliability.
◆ 3% Free spare parts for container orders.
Send us your online order
| | |
| --- | --- |
| Subject | Royal Saunas online order |
| Title | |
| Full Name | |
| Your Email Address | |
| Country | |
| order here | |
| | |
We are here to help